Jazz 4 Justice™
Where Jazz and Justice for all meet! 
Don't forget to save-the-date for our next performance on Saturday, November 5, 2022.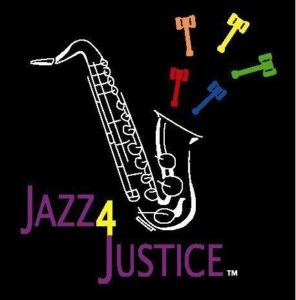 Legal Aid Works® and the University of Mary Washington Jazz Ensemble present the 8th annual Jazz4Justice™ concert. This special online video concert is free to the public. Donations are much appreciated, and net proceeds are equally divided and donated to UMW jazz music student performers and LAW to provide:
Scholarships for UMW students studying music. (In fact, the UMW performers include previous years' scholarship recipients.)
Legal services for low-income area residents, ensuring equal access to justice.
If you would like to become an event sponsor please contact Ann Kloeckner at akloeckner@legalaidworks.org or call (540) 371-1105 X 116.  You may also review our 2021 Sponsorship Brochure to learn more about your sponsor benefits.
Please note: the funding cycle for this event will close Friday, November 12, 2021.
---
---
Special thanks to our additional 2021 sponsors: First Citizen's Bank, Hirschler, Michael and Debra Levy, Paul & Debra Simpson & Soup & Taco!

Testimonials:
"I love playing in the UMW Jazz Ensemble.  The scholarship I receive through Jazz4Justice™ makes it possible for me to participate in this great ensemble.  Performing with this ensemble has given me the opportunity to make myself a better musician through studying challenging music and collaborating with community members and professionals within the ensemble."
– Jessica Merritt, Lead Trumpet, UMW Jazz Ensemble
"I am a first-year student in the UMW Jazz Ensemble.  The scholarship I received from Jazz4Justice™ gave me a feeling of relief; this scholarship has provided me with funds that made college feel more accessible.   Practicing and playing with this ensemble has given me the opportunity to have access to professionals, and perform at various gigs across UMW's campus and around the local Virginia area. Most importantly, I am truly fortunate to play with a group like this, and play music that I love."  
–  Shawn Mitchell, Bari Sax, UMW Jazz Ensemble 
"Legal Aid Works attorneys are very understanding and respectful. The legal advice and representation I received was both prompt and helpful. I absolutely loved my lawyer!" 
– Client, Legal Aid Works