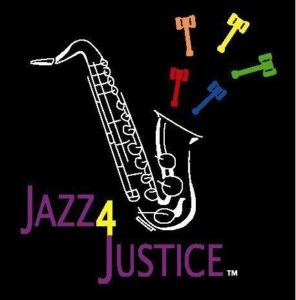 Purchase Jazz4Justice™ Tickets
Presented by Legal Aid Works® and the University of Mary Washington
The UMW Jazz Ensemble, directed by Doug Gately, will perform a live concert in
George Washington Hall's Dodd Auditorium on the UMW campus,
Saturday, November 4, 2023 at 7:30 p.m.
General Admission Tickets: $10
Students & Seniors: $5
Net proceeds to benefit Legal Aid Works® and the UMW Jazz Ensemble
Questions?
Call Katerina Vollten, Development Director, at 540-371-1105 Ext. 122 or
Email:  kvollten@legalaidworks.org
This ticket purchase form can only process one ticket type at a time (adult/senior/student), so if you will be purchasing more than one type (student and adult tickets for example), you will need to process one type first and then return to this page to process the other type.